Rembrandt Art Market in Amsterdam West
Rembrandt Art Market goes West!

19 november en 9 december 2017 12-18 uur · De Hallen Amsterdam ·West
Verder in 2018 elke 3e zaterdag in de maand, zie agenda.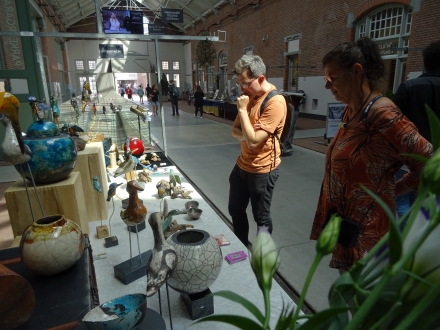 Elke 3e zaterdag van de maand zal de Passage van de Hallen gevuld worden door kunst en de kunstenaars van de Rembrandt Art Market.
De passage is een prachtige overdekte locatie en ook geweldig om daar kunst te presenteren.
Kom en deel creativiteit, praat met de kunstenaars, snuif cultuur en proef de gezelligheid, en kom, kom!
elke 3e zaterdag behalve in december, dan de 2e zaterdag van 12 -18:00 uur
Saturday November 19 en December 9 2017
In 2018 see agenda

Rembrandt Art Market will be in de Hallen in Amsterdam West on the 3rd Saturday of each month except in December, then it wil be on the 2nd Saturday.
Artists exhibit their artwork in a beautiful place, inside so no rain and wind. Come share creativity, come rain, come shine...come
:)

(In addition to our regular Sunday Art Market, beginning in March)